Our Local Favorite Restaurants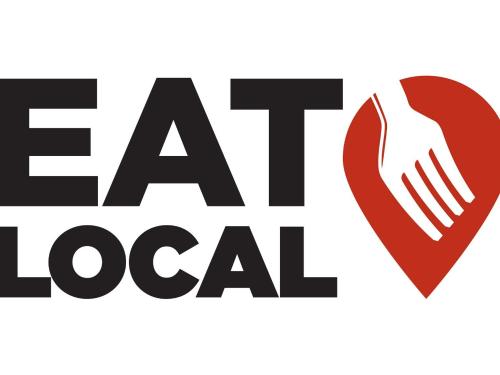 Our Deck Down Under - Awesome, Fresh Seafood
78 Dunlawton Ave, Port Orange, FL 32127
(386) 767-1881
Chill, bare-bones, counter-service seafood shack offering sunset & river views indoors & out.
https://www.ourdeckdu.com/
Daytona Beach Brewing Company
482 Fentress Blvd., Daytona Beach
(844) 352-2337
"Brewing Craft Beer at the World's Most Famous Beach"
Offering more than a dozen local brews and nightly food events.
http://www.daytonabeachbrewingcompany.com/
River Grille on the Tomoka
950 US 1, Ormond Beach
(386) 615-2004
Enjoy Cajun style seafood in a tranquil setting on the river front.
Stop by the new Three Toed Pete's * An Old-Florida Watering Hole*
for a variety of adult beverages.
http://rivergrille.net/
Don Vito's Italian Restaurant
137 W International Speedway Blvd, Daytona Beach, FL 32114
(386) 492-7935
http://donvitosrestaurant.com/Home.html​​​​​​​
Tia Cori's Tacos
214 N Beach St, Daytona Beach, FL 32114
(386) 947-4333
http://www.tiacoristacos.com/
Mc K's Tavern
218 S. Beach Street, Daytona Beach
(386) 238-3321
A traditional Irish Pub & Sports bar featuring your favorite
foods and drinks as well as live music and darts!
https://mckstavern.com
Hull's Seafood Market & Restaurant
111 W. Granada Blvd. Ormond Beach
(386) 673-8888
The freshest seafood in town, caught daily and sold locally.
http://www.hullsseafood.com/
Pantheon Pizza
505 White Street, South Daytona
(386) 258-7180
Staying in? We deliver! Pizza, wings, salads and more
Delivery available from 11am – 9:15pm Daily
https://www.pantheonpizza.com/
Daytona International Speedway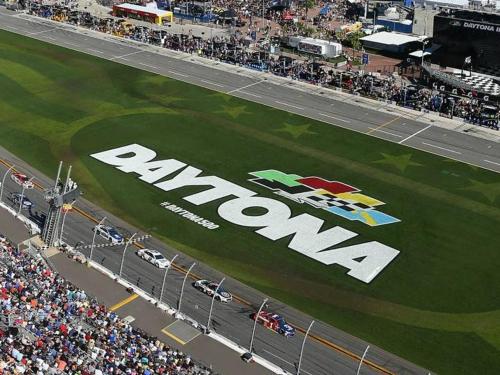 World Center of Racing - What to do and see
NASCAR RACING EXPERIENCE
See details here
Daytona Driving Directions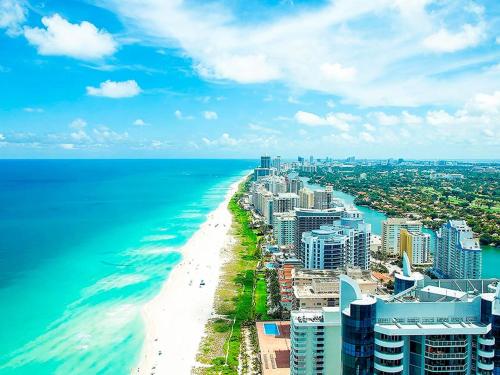 Daytona's Beaches:
Turn Right out of hotel parking lot, then make an immediate u-turn at the light. Heading East for approx. 5 miles, continue over the bridge. You can either drive on the beach or turn right on A1A for free parking.

Walmart:
1521 W. Granada Blvd. Ormond Beach
(386) 672-2104
Turn Right out of the parking lot, continue through first traffic light, then turn Right onto N. Williamson Blvd. Continue for approx. 5 miles, cross Granada Blvd. And turn Left into the parking lot.

Target:
2380 W. International Speedway Blvd. Daytona
(386) 257-4778
1 Block west of the hotel.

Pharmacy:
Found at both Target & Walmart

Melissa's Car Wash:
1330 N. Clyde Morris Blvd.
(386) 258-7805
Corner of Clyde Morris & Beville Road, behind CVS

Halifax Medical Center:
303 N. Clyde Morris Blvd.
(386) 425-4000
Turn Right out of hotel parking lot, then make an immediate u-turn at the light. Heading East for approx. 2.5 miles. Turn Left at the Clyde Morris Blvd. traffic light, hospital is on the Right.

Banks:

Suntrust Bank: 299 Bill France Blvd.
(386) 252-1810

Wells Fargo Bank: 1302 W. International Speedway Blvd.
(386) 254-1829

Bank of America: 1025 W. International Speedway Blvd.
(386) 947-3797

7-Eleven (ATM): 2150 W. International Speedway Blvd.
(386) 253-3467

Chase (24 hr)ATM: 303 N. Clyde Morris Blvd.
(800) 935-9934
Inquire at the front desk for available menus

Internet Access Code: familyowned
Join us Daily for our Hot Breakfast here in the lobby 6:30am – 9:30am