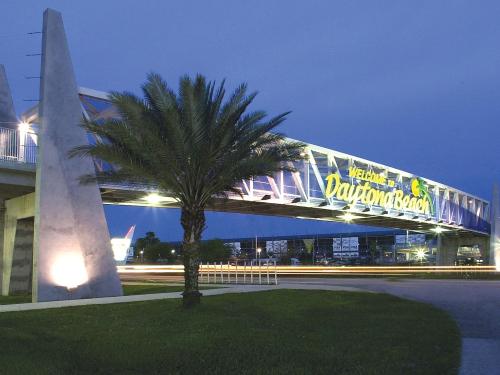 A Piece of Paradise for Everyone: Things to Do in Daytona Beach

Daytona Beach has been almost synonymous to spring break, a destination where young, party-hungry students flock when school is over and the warm weather starts to set in. In fact, the city was nicknamed the "Spring Break Capital of the World."

Daytona Beach will forever hold this title, but it's not all that. USA Today listed Daytona Beach as one of the top tourism cities in the country not only because of the epic parties that it hosts, but the full spectrum of activities for all types of vacationers. Besides, with a white sand beach that stretches 23 miles and a burgeoning lifestyle epicenter, every vacationer is bound to find something that will satisfy his interest, right?

Based on the experiences of travelers themselves and on the reviews they posted on TripAdvisor, here are the top Dayton Beach destinations you should visit at least once in your life. We'll also let the experiences of these travelers speak for themselves: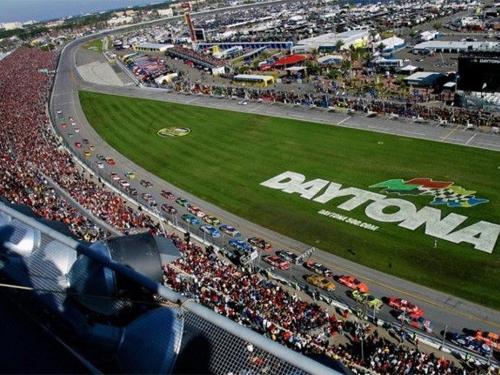 1. Daytona International Speedway

Photo credit: www.tomotorsports.com

"Daytona International Speedway is the ultimate destination for the race fan! The place is BIG and so are its activities! During race weekends, there are so many activities that, no matter how fast you move and how early you get there, you will never get to all of them. There are displays, games, shows, driver appearances, bands, prizes, children's activities, and of course the races! If you like racing or just like to be part of an exciting, big event, you'll have fun here." - From Mary Lou B

By the way, if you want to be really close to Daytona International Speedway and be a stone's throw away from the speed and action, Quality Inn Daytona International Speedway offers great quality and great value accommodations just across from the world famous track.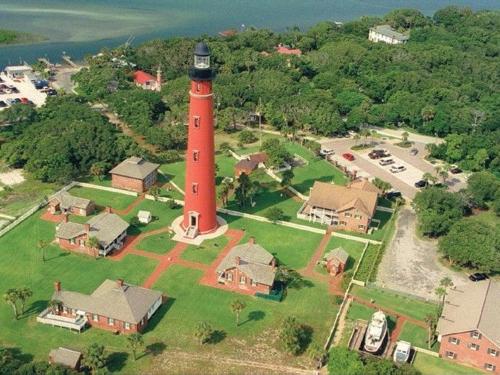 2. Ponce Inlet

Photo credit: www.pandelosrealestate.com

"Regardless of whether you are a fan of lighthouses or not, this is definitely a location you should visit while in the Daytona Beach area. The southernmost tip of the peninsula where the lighthouse soars into the sky is a Meticulously kept garden-like setting. Shade trees, playground and picnic tables adore the lighthouse grounds. The views from atop of Florida's tallest lighthouse offer 360 degrees of stunning views. The lighthouse grounds also features authentic nautical displays, caretakers' cottages, Fresnel lens museum and charming gift shop. Hungry? The Hidden Treasures Restaurant is directly across the street. While in the area check out Ponce Inlet Watersports! They offer anything you can imagine to enjoy an afternoon on the water. Sailboat rides, banana boat rides, jet skis, parasailing, kayaking and more! Ponce Inlet is also home to a wide variety of deep sea fishing excursions including half-day, full-day, private and party boats." - From ROlsen32114
3. Marine Science Center

Photo credit: www.marinesciencecenter.com

"This is a little gem of a place. My 2 and 5 year olds LOVED it here and didn't want to leave. It is a small place with a sting ray petting tank and other aquariums including lion fish, eels, and octopi. There are huge sea turtles in recovery tanks as well. The bird sanctuary is outside when you first come in. They allow visitors to feed the sting rays during feeding time (2:30pm during our visit). There is also a small gift shop on site. Really great stop and close to the light house." - From Bean-Buggles
4. The Beach

Photo credit: www.expedia.ca

Walking on Daytona Beach was great! Wonderful watching the waves, the occasional surfer and enjoying the view. People still drive on the beach, and they set up their beach umbrellas and picnics right out of the back of their car! Late November and early December temperatures were great for enjoying the beach, and some people even braved the cooler ocean temperatures (upper 60's). - From Jack A

Whatever you're looking for in a vacation -- romance, adventure, speed, nature, education, great scenery, quality family time -- Daytona Beach has it. If you need further information about Daytona Beach and if you're looking for great quality and great value accommodation, feel free to contact us at Quality Inn Daytona International Speedway.