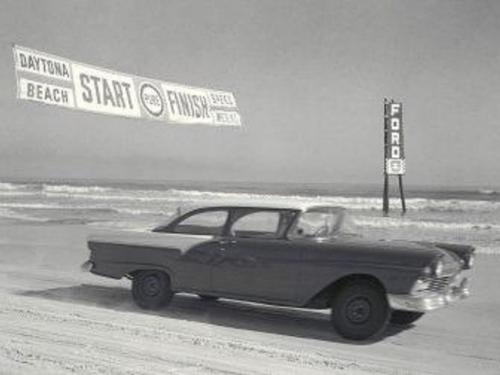 It's not called "The Great American Race" for nothing. There's a reason why Daytona 500 is regarded as the most important NASCAR event. There's a reason why it draws approximately 350,000+ spectators to the stands of the Daytona International Speedway and millions of television viewers across the world. There's a reason why after 55+ years, it never lost a single bit of its magic.
Daytona 500 is the quintessential representation of American racing -- lap after lap.
As annual Daytona 500 race draws closer, we at
Quality Inn Daytona Speedway
thought that we'd take you to a quick trip down memory lane and relive the moments and milestones that made the Daytona 500 what it is today.
It All Started with an Idea
In 1903, a bunch of hardy sorts had this idea that the level, compact sands of Ormond Beach is the perfect venue to test just how fast a car can run. Since then, beach racing has drawn a cult following in Daytona Beach.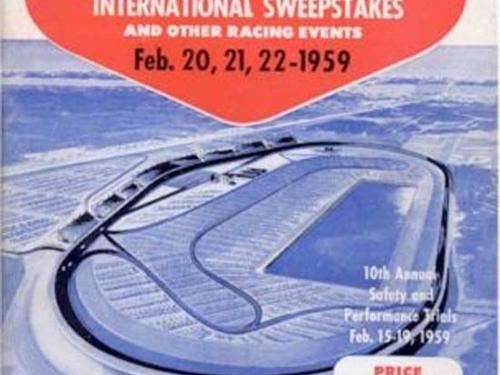 A Visionary's Big Move from Washington, D.C. To Daytona Beach

In 1935, mechanic and racing enthusiast Bill France Sr. Moved from Washington, D.C. to Daytona Beach to find respite from the great depression -- an event that would start a chain reaction that would later on give birth to the Dayton 500. Stock car racing, which were being held in small tracks in rural areas of Southeast Daytona Beach, already have a good following by this time. But France saw something bigger. He raced in the Daytona event in 1936 and finished fifth and by 1938, he took control of of the track.

Photo credit: Ford Motorsports History via Wieck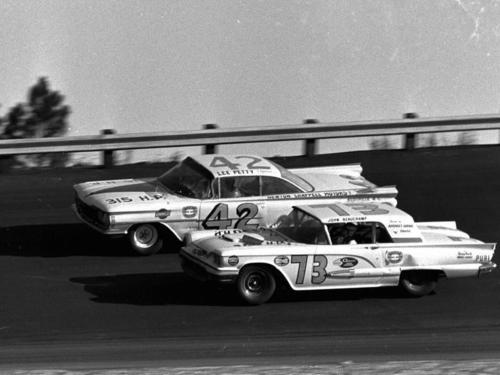 The Birth of NASCAR

In 1947, France realized that stock racing would not progress if there is no acknowledged, sanctioning organization. On December 14 of the same year, France spearheaded meeting with other influential people in the stock racing circle such as Bob Barkhimer and Erwin Baker. These meetings were held at the Streamline Hotel in Daytona Beach (see photo above) and later on led to the founding of the National Association of Stock Car Auto Racing or NASCAR.

The Building of the Daytona International Speedway

Photo credit: Daytona Racing Archives
Up to 1958, the Daytona races were held in the Beach Road Course, a legendary track that witnessed the the establishment of 15 world land speed records. France started to plan for a better race track in 1953 and collaborated with engineer Charles Moneypenney who then flew to Detroit, Michigan to visit Ford's vehicle testing track. The testing ground has a banked design, which allowed for higher speeds and better track visibility for spectators. Ford shared the blueprints and engineering reports of their track to Moneypenney and was later on given to France. He took the plan to the Daytona Beach city commission and he got the green light for his vision. The Daytona Beach Speedway Authority was formed and construction broke ground on November 25, 1957. And on February 22, 1959, the maiden Daytona 500 was held at the Daytona International Speedway.

Photo credit: Daytona Racing Archives via USA Today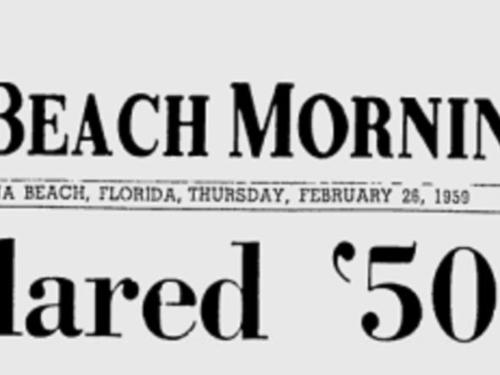 Photo Finish Race
The first Daytona 500 race was controversial to say the least. It was a neck and neck battle between Lee Petty (car #42 above) and Johnny Beauchamp (car #43), but it was Beauchamp who was proclaimed the winner that day. However, three days after the race and after a board of adjudicators reviewed photos taken at the finish line, the trophy was taken back from Beauchamp and Lee was proclaimed winner.
Lee Petty with the first ever Daytona 500 trophy.
The Daytona 500 races following this controversial inaugural event were nothing short of exciting, enthralling, exhilarating and memorable. Motorsports fanatics and families who have their own taste of the Daytona 500 experience will definitely agree that it's a race like nothing else.
But don't just take our word for it. Come down to Daytona International Speedway in February and experience Daytona 500 for yourself. And if you're looking for an accommodation that is just a stone's throw away from the race track action, visit us at Quality Inn Daytona Speedway. We're just a few yards across the track so you'll definitely have a roaring Daytona 500 weekend experience.
See you at the race!
Check Availability